Susan Wilczak Art Consulting
Susan Wilczak provides a global approach to projects combining creativity and innovation.
She offers customized art planning, acquisition, and management, to corporations, hotels, foundations, municipalities, and private collections.
Susan can share with you her expertise in developing and implementing programs that integrate art into interiors, landscapes, and urban design.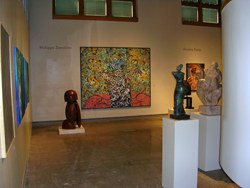 Curacao - Island Reflections exhibition at the Depree Art Center, Hope College, Holland, MI